"Twin Pine Group is at the forefront of pioneering access to capital markets. Through years of our commitment and in-depth understanding of this region, we provide hands-on and practical advice to address difficult financing challenges facing frontier markets participants."

Capital Markets
Leveraging on Thailand's unique position in the center of the Greater Mekong Sub-region, Twin Pine guides corporates from the region to access domestic and international debt and equity capital markets.
Our pioneering transactions have helped play a significant role in advancing intraregional infrastructure connectivity and support development of regional capital markets.
We advise our clients from start to finish, ranging from pre-deal preparation, structuring, and documentation, to coordination, closing and monitoring.
We have established strong working relationships with Thai and international banks that distribute the securities to Thai and global investors.
Twin Pine also provides bespoke solutions utilizing private markets to address clients' funding needs, including arrangement of loans from DFIs, commercial banks, asset managers and private debt funds.
Our services span from deal origination to structuring and from credit analysis to creditor negotiations.

Sovereign Advisor
With a team of professionals possessing a wealth of experience in investment and corporate banking, economics, treasury products, legal and the public sector, Twin Pine is well placed to provide debt management and fundraising solutions to governments in South and Southeast Asia.
We formulate innovative and tailored strategies for accessing regional and global debt capital markets, providing the opportunity for our clients to obtain the best terms and conditions for debt issuance.
In preparation for bond issuance, we assist in capacity building in areas of credit rating, disclosure, markets, structuring, documentation, and monitoring.
Of exceptional note, we have advised the Government of Lao PDR on eight of their nine cross-border bond transactions over the past 7 years, with a total value of USD 1.8 billion.

Corporate Advisor
Operating in a region with one of the highest growth rates in the world, Twin Pine provides Merger and Acquisition advisory services to address clients' evolving strategic needs in this dynamic environment.
Our services include formulation of strategic alternatives, partner search and evaluation, valuation analysis, and buy-side and sell-side advisory for both Thai and international clients.
Our regional presence is supported by our close business relationships with investment banks and legal advisors that enables seamless deal origination and execution to ensure clients' objectives are achieved.
We also advise our clients on their capital and debt restructuring needs, including creditor and investor negotiations, debt workouts, consolidation and reorganization.
Transaction Highlights
Twin Pine has achieved numerous notable successes in providing innovative and forward-looking solutions for our clients in the Greater Mekong Sub-region. We are proud of the many industry awards we have received over the past few years, in recognition of our efforts to encourage financial integration across the region.
EDL-Generation:
THB 6.5 Billion Bond Transaction -
December 2014
EDL-Generation ("EDL-Gen") is 75% owned by Électricité du Laos, the state-owned enterprise that operates the country's electricity generation, electricity transmission and electricity distribution assets. EDL-Gen aims to be the leading company in Laos in ensuring reliable electric power supplies for the socio-economic development of Laos.
EDL-Gen became the first corporate issuer from the region to raise funds in the Thai debt capital markets when it issued a THB 6.5 billion multi-tranche THB Bond offering in December 2014.
Twin Pine provided comprehensive advice that helped EDL-Gen realize its ambitious financing objectives. The issuance was credited as the first ever rated transaction from Laos, with a transaction size of THB 6.5 billion on the back of a strong order book of THB 12 billion. Its longest tenor was 10 years, which exceeded the seven years mark set by the Laos government months earlier.
The deal received a number of internationally recognized awards including IFR Asia Awards 2015 "Frontier Markets Issue of the Year" and Asiamoney Awards 2014 – "Country Deal of the Year Laos"
Sole Advisor: Twin Pine
Joint Lead Arrangers: Bank of Ayudhya, Krung Thai Bank, Standard Chartered Bank (Thai)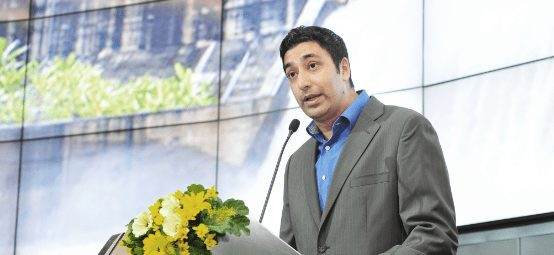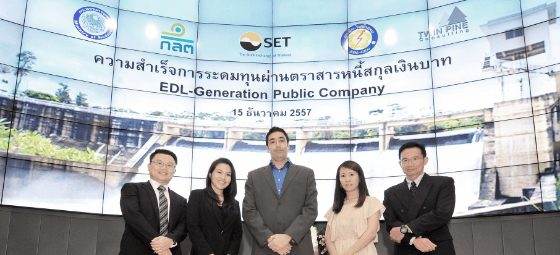 MOF LAO PDR:
THB 11 Billion Bond Transaction -
November 2016
The Ministry of Finance of Lao PDR ("MOFL") executed its most complex debt financing transaction in November 2016, in the process retaining access to a vital source of funding from the THB Bond markets amidst new policy changes aimed at preventing foreign issuers from remitting proceeds of THB Bond issuance overseas.
Twin Pine worked with MOFL to structure a two-pronged approach which involved firstly, a short-term USD loan from Thai banks for offshore use, and secondly, a THB Bond issuance to repay those loans onshore.
This deal received several impressive awards including IFR Asia Awards 2016 "Frontier Markets Issue of the Year", and Asiamoney Awards 2016 – "Best Deal in Laos"
Sole Advisor: Twin Pine
Joint Book Runners: Bank of Ayudhya, Kasikornbank, Siam Commercial Bank
Joint Lead Arrangers: Krung Thai Bank, Thanachart Bank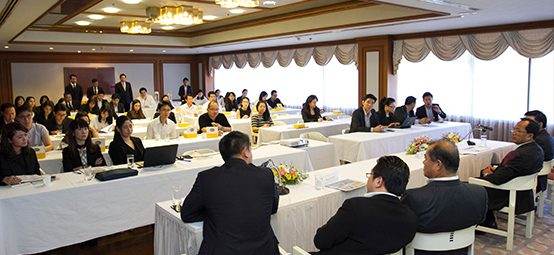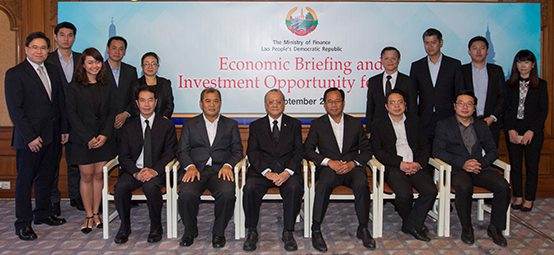 Yoma Strategic Holdings:
THB 2.22 Billion CGIF Guaranteed Bond Transaction -
January 2019
Yoma Strategic Holdings ("YSH"), a leading Myanmar-focused conglomerate listed on the Main Board of the Singapore Securities Exchange Trading Limited, holds a diversified portfolio of businesses in Real Estate, Consumer, Automotive & Heavy Equipment, Financial Services and Investments in Myanmar.
In January 2019, YSH issued a THB 2.22 billion THB Bond deal, becoming the first Myanmar-focused corporate selling international bonds. The transaction was exemplary for its ability to open a new funding avenue for Myanmar credits.
Twin Pine was the architect of this first ever cross-border capital market deal by a Myanmar focused company in Thailand, providing expert advice from deal origination to closing. We worked intensively with YSH to obtain the guarantee from Credit Guarantee and Investment Facility ("CGIF"), a trust fund under Asian Development Bank. As a result, YSH became the first Myanmar credit to receive the CGIF guarantee.
Multiple internationally-recognized awards for this pioneering transaction reflected our role in this new frontier in regional integration. These included GlobalCapital Asia's Best Local Currency Bond 2019, FinanceAsia's Deal of the Year for Myanmar 2019, and The Asset Country Award's Best Bond Myanmar 2019
Sole Advisor: Twin Pine
Book Runner and Lead Arranger: Bangkok Bank